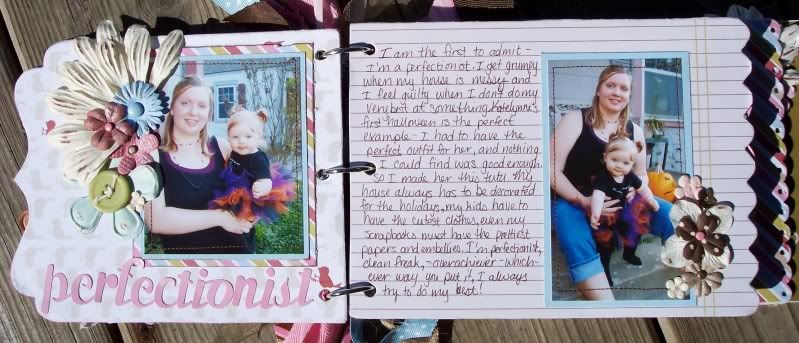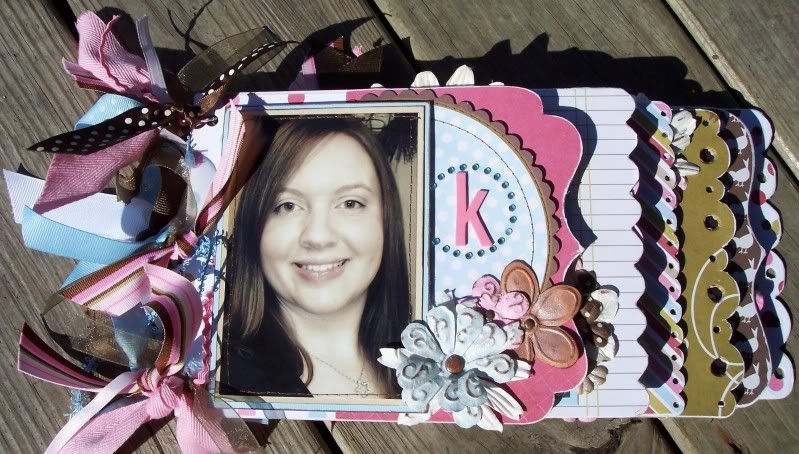 *note* these photos are too big to show up properly on my blog- please click on any one of them to view them in photobucket art gallery! The password for my album is "decorativememories"!

This is my newest mini book! I created it with the Lily Bee contest on their blog in mind- to make an album around the theme "just be me". This really was a challenge for me because I am almost always scrapping photos of my family or my kids and it's not usually an in depth thing about ME and what makes me tick! I focused on the main things that I feel like make me who I am in this book and I hope that someday my friends and family will be able to look back on it and see who I was and how I felt about my life (so far!).

I used a Bo Bunny Edgy album for this one and it was soooo much fun!!! When I bought it I just knew that the decorative edges were right up my alley ;) If you would like to see more photos and products I used in this book please take a look at it on 2 peas HERE!
I have been stalking my mailman waiting on my May Life Preserver's kit... it didn't come today but I am almost 99% sure that it will be here tomorrow!!! Ohhhh the anticipation!