Garlands and Banners are two of the hottest altered arts projects in the scrappin' world right now, and they make beautiful home decor! I am going to walk you through how to make a fantastic garland. You can make it as simple or complicated as YOU want, and of course if you are short on time- pick a short word or whatever word goes with the theme you are making! Today I am going to show you how I made my Halloween garland...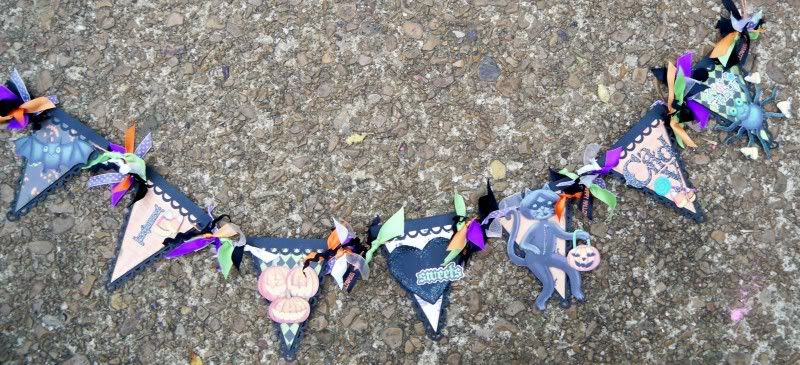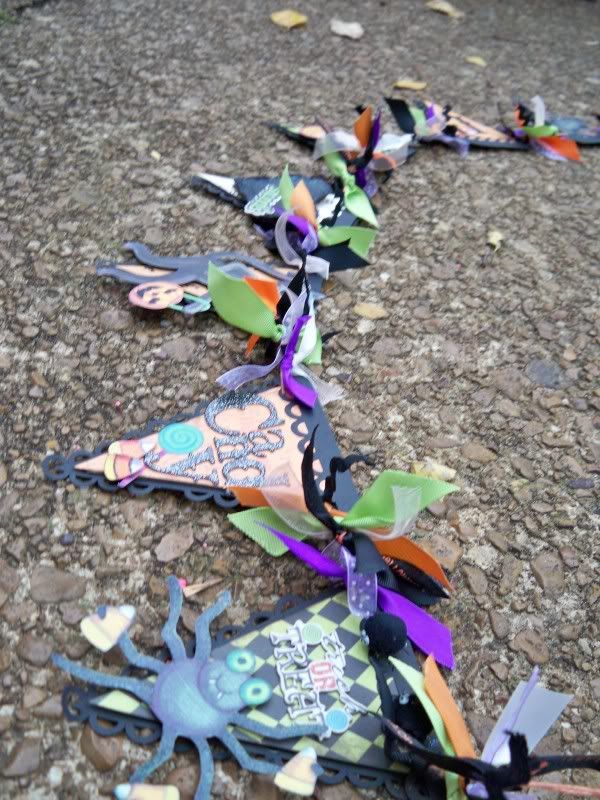 Supplies
at least 2-3 pieces of patterned paper (more depending on how long your garland will be)
at least 2-3 pieces of coordinating cardstock (could be all the same color or different ones)
cardboard (I usually use USPS boxes)
various ribbons/hemp/yarn/wire of your choice (read through the instructions if you are not sure what you want to use)
digital die cut machine OR printed template (or make your garland pieces square shaped)
crop-o-dile or hole punch
scissors
various embellishments and letters
Instructions
First you will need to decide on what shape your pieces on your garland will be- pendants, circles, squares, rectangles, etc. Either use a pattern or your digital die cutting machine. Cut your shapes from your pattern paper and then cut a shadowing shape with cardstock.
Next, you will need to trace the shape of your pattern paper pieces onto your cardboard- one for each garland piece.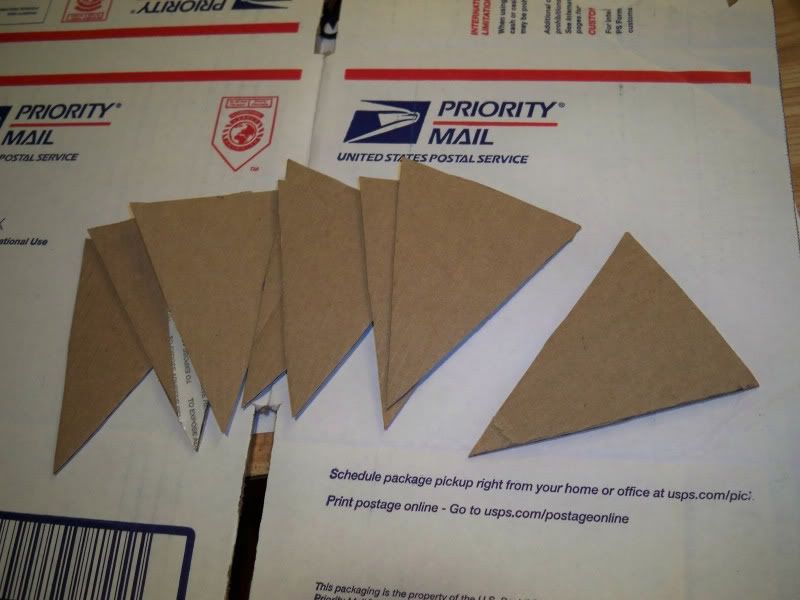 Adhere the pattern paper to the cardboard pieces and then adhere them to the cardstock pieces. Now you are ready to decorate!
While you are decorating, keep in mind that you will be punching holes in the top two corners of each piece so they can be strung into a garland.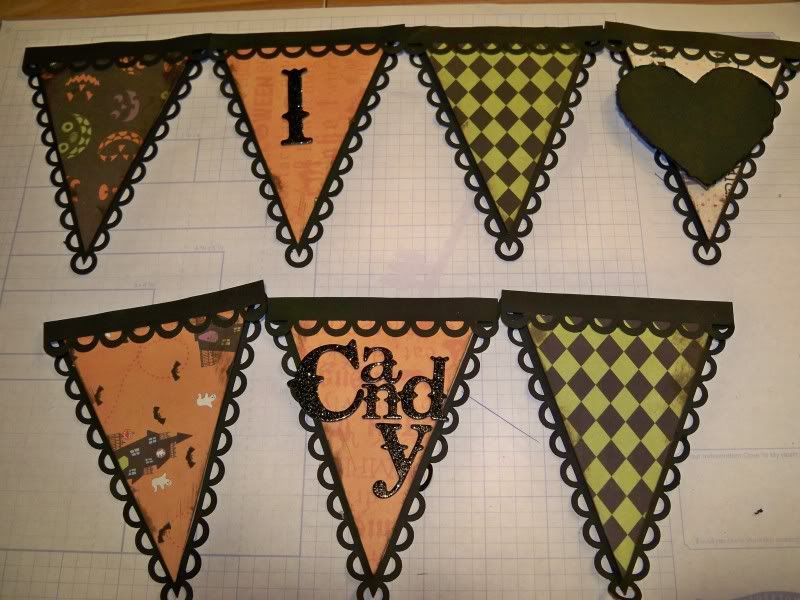 Add die cut letters, chipboard letters, or thickers to create a word on your garland- or simply decorate it, the possibilities are endless!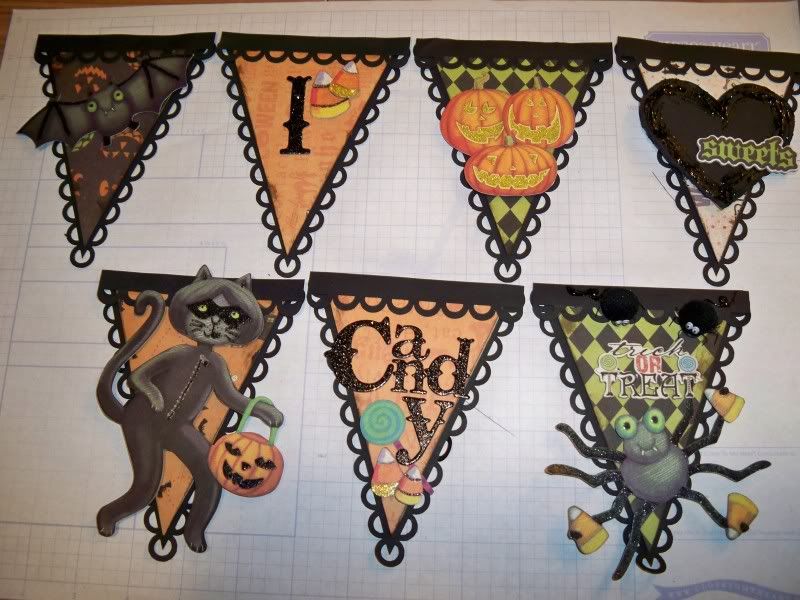 Using your crop-o-dile or hold punch make a hole in the top two corners of each garland piece.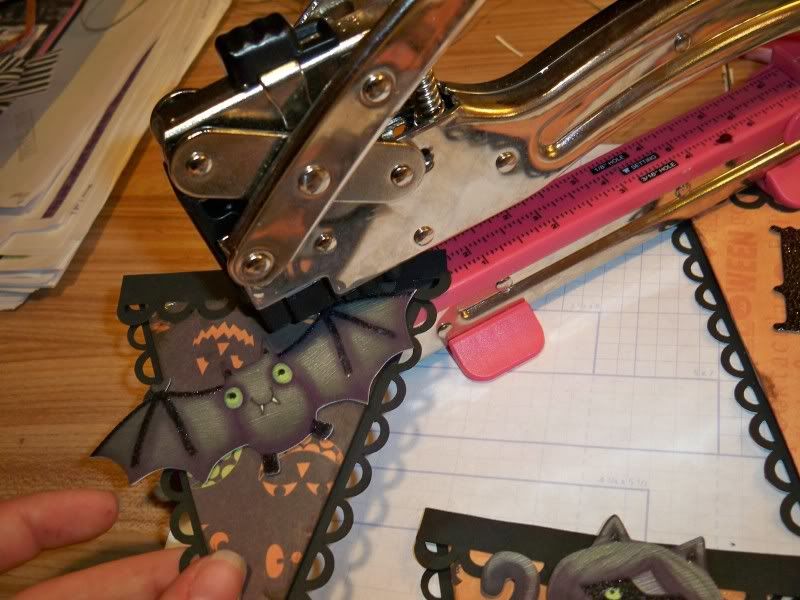 You can string your garland pieces together with almost any type of ribbon, string, hemp, wire, or yarn, so choose whichever you like best and begin to string your garland together. Bring the string through the front of each piece and then up through the other side, leave some space in between each piece so they will hang nicely. When you have all your pieces on the string tie a loop at each end for easy hanging.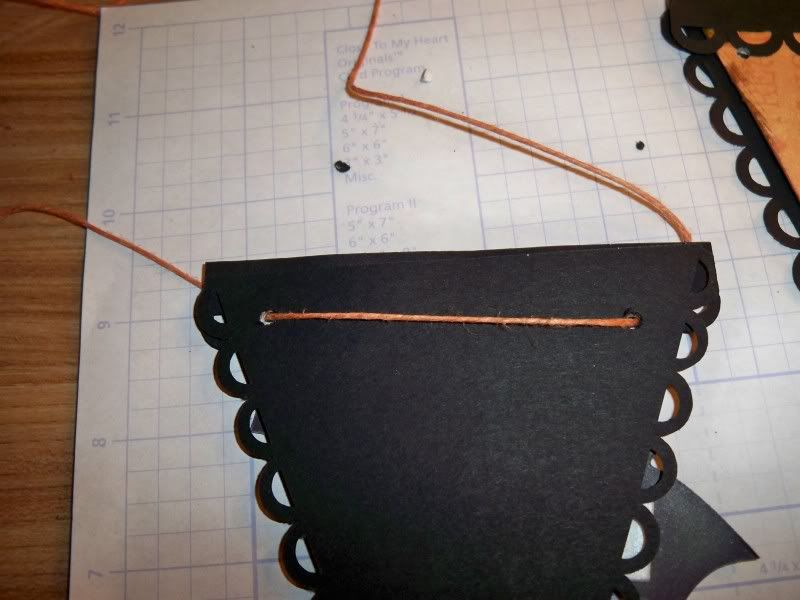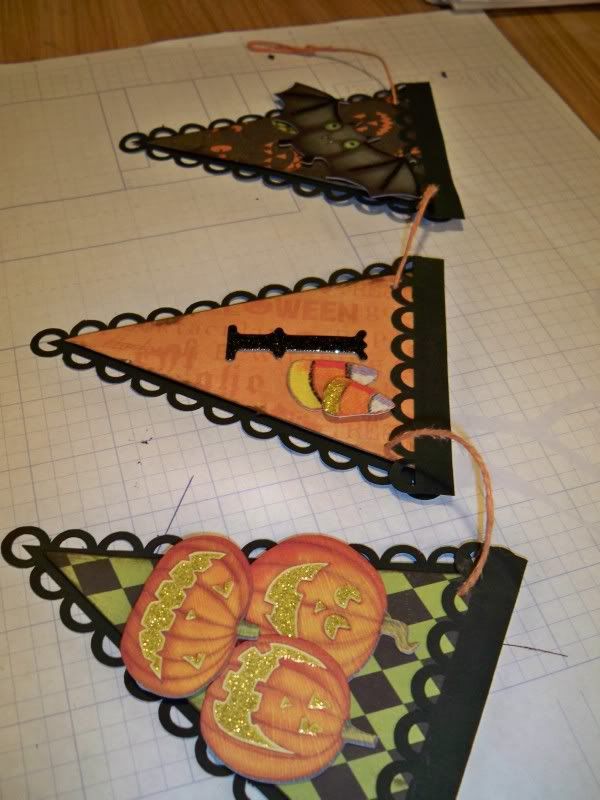 If you'd like, add ribbon in between each piece on your garland for an extra fancy touch!